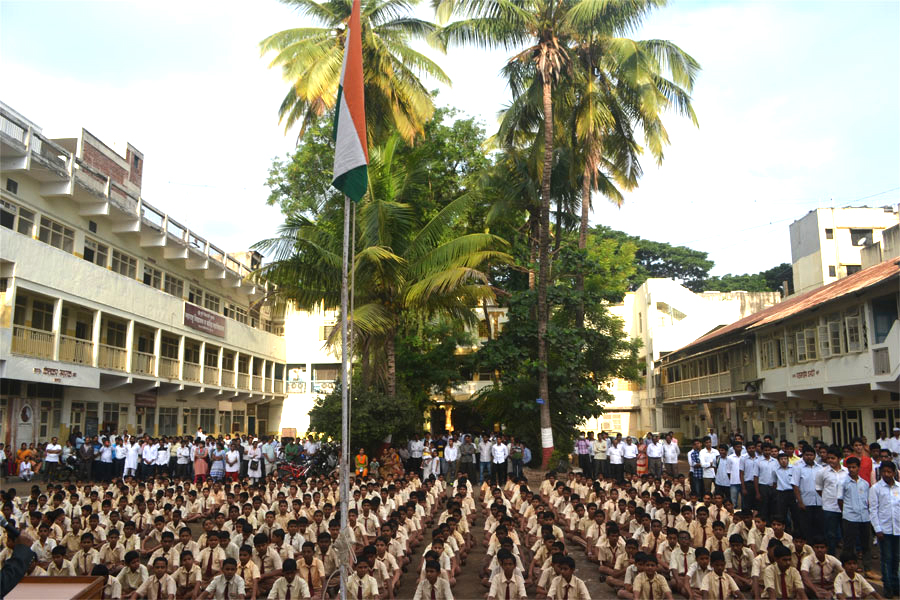 "An education only can provide, the stability, and one could gain name and fame in the society; an education is a wealth and becomes a treasure to the ones, who do not have money, and to the ones who have a clever brain and ambitions in mind".

Considering this as our motto and with the aspiration to educate the poor and destitute needy children "Pune Vidyarthi Griha" came into existence on 12th May, 1909. We being an Educational Institute also manage to arrange the poor and destitute for their stay.

The primary mission of the Institute is to provide progressive and value added education facilities for the deserving & poor students of the society. Today the Institution has grown into a big banyan tree with its branches at Pune, Mumbai and Nasik under its umbrella. PVG has six branches at Pune, Mumbai, Navi Mumbai, Panchvati, Mhasrul and Talegaon-Anjneri in Nashik.

The institute conducts a wide spectrum of education programme for pre-primary to higher education, in professional fields like Engineering technology, Computer Science, Commerce & Science College, etc.

Pune Vidyarthi Griha has been the only institute in India, which has striven hard to vocationalise education in printing field since 1926 and has taken lead in establishing degree and diploma in Printing Engineering and Communication Technology, approved by the All India Council for Technical Education.

We have proposed number of projects –
To start a hostel in Pune providing free education to hundred students.
To construct a well equipped modern building of 40 thousand sq. ft. at Survey No. 44, in order to introduce additional courses in the Engineering College at Pune.
To renovate the campus at Sadashiv Peth, Pune to construct new buildings and provide best facilities to the hostel and reserve some rooms for ex-students of the institution.
To start additional courses in the Science College at Pune.
To start Management Institute in Vidyanagari Campus at Pune and at Mhasrul, Nashik and Engineering College at Mhasrul, Nashik.
To start Management and Engineering courses at Ghatkopar, Mumbai.
To construct a floor on the school building at Panchvati, Nashik and to renovate the 'Math'.
To start B. Ed. and D. Ed. colleges in Pune and Nashik.
To start technical education at Nerul, Mumbai.
To utilize computer technology for institutional work.
To construct a new building off Tilak Road, Sadashiv Peth, Pune for Maharashtra Institute of Printing Technology.